Miyabi-Tei Menu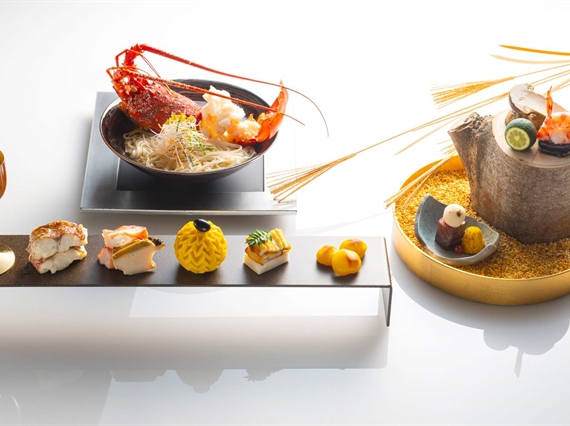 Japanese Kaiseki Menu
Enjoy our kaiseki cuisine prepared with the finest ingredients harvested in Hiroshima. Contemporary Japanese tableware personally selected by the chef complements each dish, as well as famous sake brewed in Hiroshima. Perfect for special occasions and parties.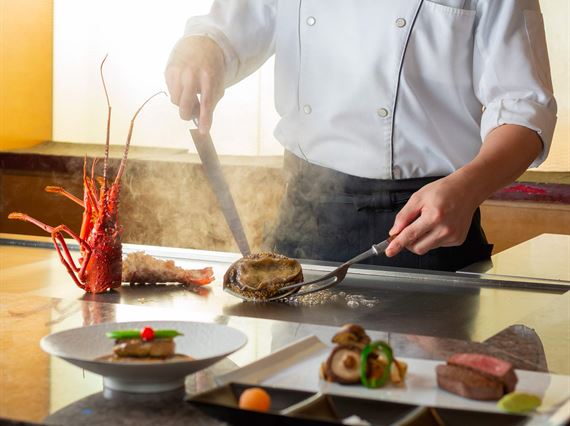 Teppanyaki Menu
The chef grills quality ingredients such as the A5 ranking wagyu beef right before your eyes, in this intimate space set around an open iron cooktop. Enjoy the ultimate sensory dining experience by watching the chef's performance, breathing-in the delicious aroma, and savoring the umami notes bursting with every bite. The teppanyaki space can be closed off and used as a private room with up to 8 seats.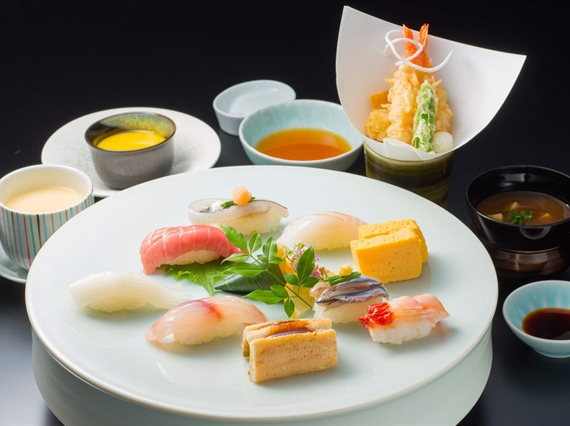 Sushi Menu
Sushi is delicately prepared at the sushi counter by our master chef, using only the freshest seafood. The large windows - which extend up to the ceiling - afford fantastic views of Hiroshima, heightening the cuisine and the space. Private dining rooms are also available for an extra special occasion.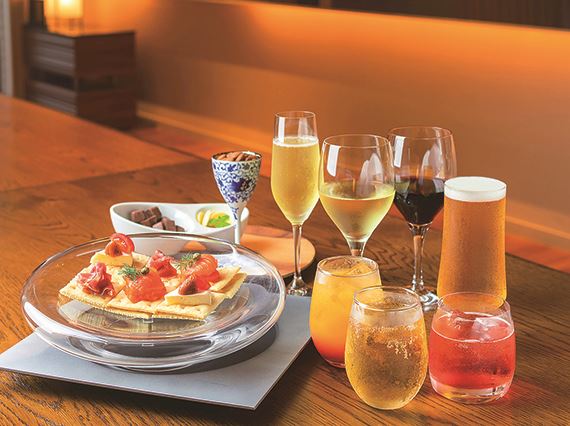 MIYABI-TEI Bar
Party Package
We offer parties and events with 10 people or more. Please make your reservation 3 days prior. Private room package 4,050 JPY per person - includes 45 different drinks to choose from and snacks (such as chocolate and nuts).