About Us
This elegant space melds a modern wooden interior with the cloistered design of Itsukushima Shrine of Miyajima Island. Savor opulent Japanese Kaiseki course meals, the freshest sushi prepared by a master chef, as well as Teppan-yaki grilled courses full of carefully selected ingredients bursting with flavor.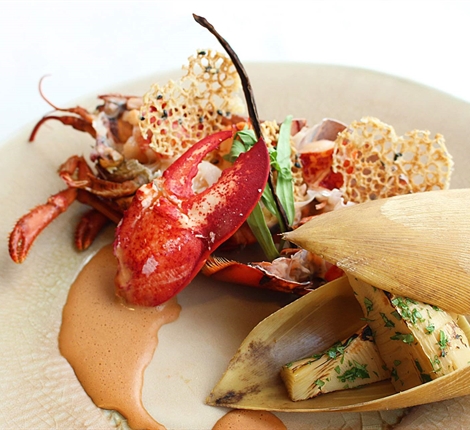 OPENING HOURS
12-1, Wakakusa-cho, Higashi-ku, Hiroshima 732-0053
Lunch
Weekdays: 11:30 - 14:30 (LO 14:00)
Weekends/holidays: 11:00 - 14:30 (LO 14:00)
Dinner
17:00~22:00 (LO 21:00)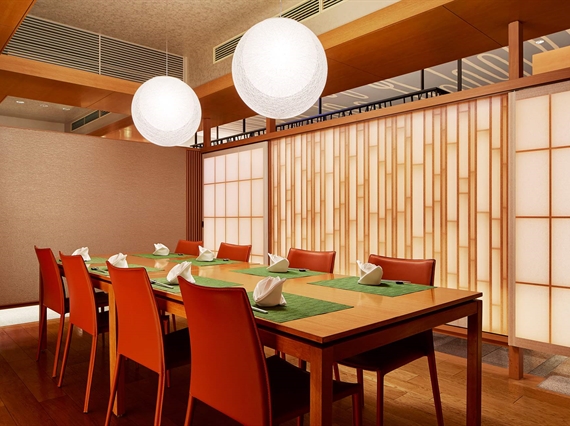 Private rooms
During the day, mellow natural light streams in through the paper doors, while at night these private rooms are adorned with tasteful lighting to give you a truly relaxing ambiance. The rooms are spacious and perfect for slowing down the pace of life. Each carefully crafted dish shines with the skill of the chefs, and combined with the modern Japanese ambiance provides the perfect setting for important get-togethers. We offer 6 private rooms which can be booked for special dinners, parties, or events. Please contact us for inquiries.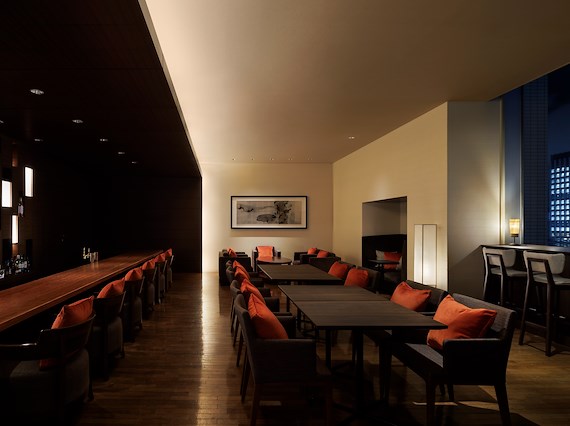 The Miyabi-Tei Bar located on the 7th floor serves distinctive sakes from Hiroshima, wine carefully selected from wineries worldwide, and original cocktails. Not only is this place perfect for conversation with other guests or the bartenders, but for some alone time as well. The warm lighting and the elegant, wooden decor will give you a truly relaxing ambiance.